Wealth management is an ongoing process, growing and changing throughout your life just as you do. This is why we believe it's so important to build an ongoing relationship with your trusted financial advisor, where we are aware of changes to your personal circumstances so that we can continually revise and manage your investment strategy.

---
Arc noun
A part of a curve, especially a part of the circumference of a circle.
A luminous electrical discharge between two electrodes or other points.
Arc verb
Move with a curving trajectory.
Form an electric arc.
---
An arc formed by a prefect curving trajectory is a beautiful thing. The flight of a golf ball, a tennis ball returned with top spin, a cricket ball heading for a six. In my youth I remember building cannons and sling shots to launch solid projectiles as far as possible. I tried experimenting with as many forms of launching as I could — catapults, large rubber bands, explosions, and remember the glee I felt when the object took off in a great souring arc. So when people ask me, 'why arcinvest?', I say its short and an arc is a beautiful thing.
This narrative has carried on to represent what I see with my clients' wealth — the investment value plotted on the graph increasing in an arc-like manner over time as compounding kicks in. Certainly, the history of investment returns shows a messy volatile arc due to market fluctuations but an arc is present nonetheless. Hence, arcinvest seemed like a fitting representation of my brand. This brought about the use of the upwards arrow in the arcinvest logo, symbolising the upwards trajectory of a good investment.
About Allan
I have always had a curious nature.
When young I loved Julius Sumner Miller and his catch phrase: "Why is it so?" Over later years I have adapted this mantra to ask myself 'So what does that mean?' when presented with a fact or some information.
My first curiosity about finance was piqued when I was very young. I saw a neighbour driving a flash new car down our street. I commented on how much it must have cost, only for Dad to respond: "its probably leased". This was a new concept to me. My financial knowledge until then was that you worked, you got paid, and you saved up this pay until you could afford to give it to someone in exchange for the thing  you wanted. I knew then that I had much to learn about the nature of finance.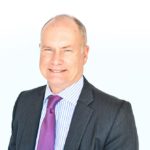 I purchased my first share when I was about 12 through my parents' accountant. A progressive accountant for those days, especially for a small country town. My first share was in Pioneer Sugar, a milling company. I rode past one of their sugar mills everyday on my way to school. I knew the share price was low, or more correctly, that it had been a lot higher a few years ago. I could see that sugar mill was still operating and producing sugar and selling it, so I bought some. Over the next few years the share price went up and I sold my small parcel for a profit, and I was hooked.
A very basic principle of value investing was with me even then. But I was also eager, like everyone, when the profit was there to take it and run.
Over the years my fascination in shares developed and grew as I read the share columns in the paper and saw what seemed to be random (and sometimes still are) up and down price movements of shares.
About arcinvest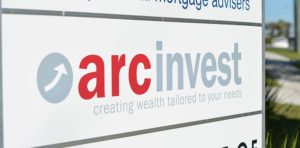 Though the years I have been consistently working on developing a reliable investment philosophy. I have come across many different types of investing and have kept an open mind about them all, as I researched and studied them. Like most things, many of them have advantages and disadvantages, with a few that were just plain stupid!
After all these years I have found the most reliable, consistent, and best returning method for long term investment is Value Investing. This method is based on buying good, solid, reliable business with a good income stream, a durable competitive advantage and good management for a reasonable price with a margin of safety, and holding onto them.
Having worked as a private client adviser for over 24 years, 2016 felt like it was the right time to set up my own small personalised investment office. 
arcinvest gives me a direct platform to reach out and help others, whether it be managing their investments, or simply providing free resources and financial news updates. This way I am able to enjoy doing what I love most, and knowing that everything I say and do is 100% true to who I am.
My Career in Finance
In my financial career I have worked with Ernst & Young Consulting and Corporate Finance as a manager, have been the branch manager of Todd Partners Stockbroking in Darwin, and Dicksons Stockbroking in Townsville. I have also worked for JBWere Ltd and Macquarie Private Wealth.
I have a Bachelor of Commerce from the James Cook University of North Queensland, as well as becoming a Fellow of the Financial Services Institute of Australasia, having completed their Graduate Diploma in Applied Finance and Investment and achieving the required level of experience.
Additionally, I am a CPA Certified Practising Accountant, and am a graduate of AICD company directors course.
In-between my financial endeavours I am involved in my local community, serving on several Not-for-Profit Committees.
---
Questions?
Contact me today for a free complimentary consultation on how arcinvest can help tailor your wealth creation to your needs.