A little planning can go a long way in helping you achieve your desired retirement.
Planning For A Comfortable Future
We understand that retirement planning can be delicate, requiring someone you can trust. Allan will take the time to ensure we understand your retirement goals, needs, and desired comfort so we can create a customised retirement strategy for you. We will guide you through your available options to ensure you're in a strong position to meet your financial goals in a way most suitable for your situation.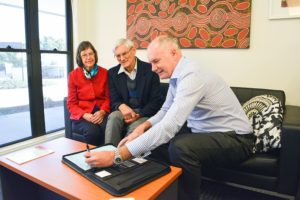 Retirement Planning Thoughts
Consider the following to help you prepare for your retirement:
When would you like to retire?
What is your desired lifestyle for your retirement?
Level of income required for the lifestyle you desire?
How much do you need to provide your desired retirement income?
Is there anyone else you need to consider in your retirement?
Where would you like your estate to go?
All the above can appear a little daunting. If you feel unsure of your answers, or the questions don't make sense to you, we can help you explore your options and ensure you make the right choice for your financial future.
---
Want to find out more on retirement planning?
Talk to us today for a free consultation on how to best plan your retirement.